Genesis
Winter (Camp) Is Coming: My 1st English Camp Experience
Winter (Camp) Is Coming
Winter camp is long behind me, but Korean winter is still upon me. Hopefully not for much longer! I am finally able to sit and write about my 1st experience teaching the camps. Surprisingly, a couple of teachers have told me their camps didn't start until this month.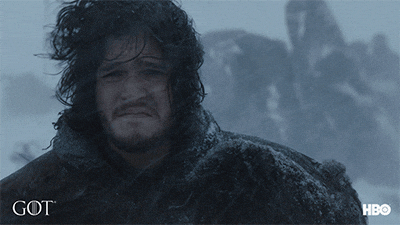 EPIK teachers in Korea are required to teach both summer and winter English camps in-between school semesters.
As a new teacher, the thought of what and how to teach winter camp plagued me the minute I signed my name on the contract. I don't know why I was so stressed out about it, but I was. My nerves worsened when I learned that I had to teach 3 full weeks of camp, when I had mentally prepared on 2.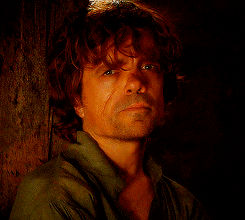 Life tip #4256: "Always expect the unexpected."
Cooperative Co-Teaching
Luckily, all my nerves vanished the minute my co-teacher and I started planning out the camp. We started fully planning everything about a month out before camp. Min gyu was very kind and patient with me. The fact that we worked on everything together made me feel at ease and lightened the work load. I was also fortunate to have co-teachers come in to help on certain days so I wasn't alone! Thank you!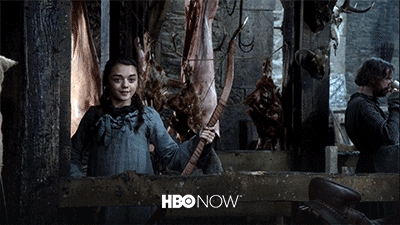 Here's a brief list of things my co-teacher and I collaborated on:
1. Choosing the camp themes.
2. Creating the lesson plans, and choosing what activities to do.
3. Selecting videos and movies that would fit in with our theme.
4. Ordering and creating camp materials for all the students.
5. Planning the seating arrangements and classroom layout
EPIK Reign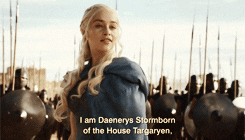 As the English teacher, I was given complete liberty to design the camps exactly how I saw fit. I could conduct activities anywhere in the school, and I could choose whatever topic I thought would be interesting to my students! During the regular school year I collaborate a lot with my co-teachers, and the lesson planning is split. Some days though, I'd take on a more assistive-type role, rather than that of a head teacher. So, it was really nice to have the opportunity to take the driver's seat on camp for a change; along with being responsible for fully managing the classroom. Teaching winter camp tremendously boosted my confidence in the classroom, and I was able to learn a lot about my teaching style.
Camp Structure
English camp was held Monday through Friday from 9:00am - 12:10pm. That block of time was divided into two sections. This meant I taught the same lesson twice each day.
Here is a basic outline of my schedule:
8:30am - 9:00am : Arrive to school/prep for the day
9:00am - 10:25am : 3rd/4th grade winter camp lesson
10:25am - 10:45am : 20 minute break (for snack/class setup)
10:45am - 12:10pm : 5th/6th grade winter camp lesson
12:10pm - 4:4opm : Go to lunch, clean up the classroom, prep for the next day. (On days where I finished everything early, I was able to go home!)
Theme of the Week
As I mentioned, camp lasted 3 weeks so I decided to structure each week as a different theme. Themes are optional but I found it helped me to organize my lesson plans easier. Here is just a general overview of what I did in my camps.
Week 1: YouTube Camp
My students are always watching YouTube videos, and seem to enjoy whenever I show a YouTube video in class. I thought it would be fun to make a theme of it! Each day we focused on different types of videos, such as food reactions or makeup artistry, then had the students try for themselves in class.
By the end of the week, each student group created their own YouTube videos showcasing their school. They really seemed to enjoy this process, and we all had a good laugh watching their videos afterwards. They were excited to see that they were actually on YouTube! Though I kept their videos private, you can check out my ridiculous "We Bare Bears" inspired welcome video to the students here. The welcome video turned out to be worth it for the laughs.
Week 2: Harry Potter Camp
To be honest my co-teacher and I had our own personal reasons for wanting to host a Harry Potter themed camp. Since we never received our Hogwarts acceptance letters, we thought our students were still deserving of one. Who doesn't love all things magical? This camp was a total hit. Every morning we'd start by watching a clip from the movie, then did relevant activities afterwards.
Students created their own magic wands, drank their own polyjuice potions, and even tried Bertie Botts Every Flavor Beans. Earwax flavor anyone?
They also played games in the gym casting spells using their wands, and learned to play w̶i̶z̶a̶r̶d̶s̶ muggle chess.
Week 3: Avengers Superhero Camp
This camp was also a huge success. Again, we 'd start each morning watching a clip from the Avengers. One day after learning about Superhero fashion, and discussing elements of a suit, students decorated their own t-shirt.
Another day we learned about super villains, and then defeated the villains via super villain bowling.
Other activities included customizing their own coffee mug (Saving our planet!); creating their own superhero logo; and an infinity stone scavenger hunt around the school.
Lesson Learned
I definitely fell victim to perfectionism as a 1st time teacher. The plans for my camps were ambitious and therefore took forever to plan for. I made most power points from scratch and wanted everything to look perfect. I even spent time decorating the room each time to fit the theme. It'll take time, but I'm slowly learning to become more efficient with my time and to accept that not everything has to be or will be, perfect.
Bonus: Since my camp was 3 weeks in the winter due to the school's construction projects, this now means I'll only have 1 week of Summer camp!
Fellow teachers, I hope your winter camps went just as smoothly and that you enjoyed it! It felt nice to stray away from the text book. I really enjoyed this experience, and am thankful the students did too!
If you are someone considering moving out here and have any questions about EPIK or teaching in Korea please reach out!
Insta: genesis.ella.va
Best,
-G
#epikteacher #cieeteachabroad #cieetefl #cieeeachabroadkorea #epikprogram #wintercamp #englishcamp #englishinkorea #expatsinkorea #teacherinkorea #teacherlife #ellavaseoul #ellava #ellavakorea #gameofthrones #idrinkandiknowthings #winteriscoming #wintercampiscoming #got #youknownothing #jonsnow #housestark #daenerystargaryen #schoollife #koreanstudents #avengers #harrypotter #youtube #webarebears #superhero #diymug