Genesis
Birthday, Bondi(ng), and Beaches in Sydney!
G'Day!
Everyone has always told me how amazing Australia is, and that If I ever got the chance, I should go. I used to sell tours and process holiday visa requests to Australia as a travel agent, and can remember the day I sent the information for my best friend Adrien to go!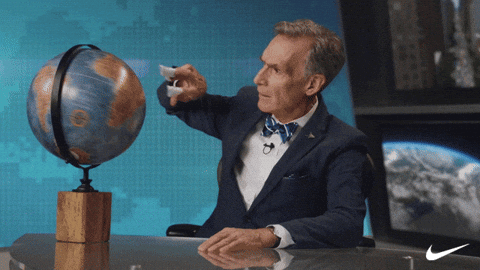 She left the U.S., and has been abroad for around 3 years now. Since then, I made it a goal of mine to visit while she was there. After visiting her, I can see why she has yet to come home.
Taking Flight
Here's some easy travel advice. Always coordinate travel with friends (even if you're not going to the same destination) so that you can meet up at the airport a few hours earlier, and chill before jetting off. Flights are always so exciting to me on the way to the destination, so it was an added bonus when JD and I learned Kate and Richie would be at Incheon as well. The flight was smooth and we had 1 layover in China.
Birthday Shenanigans
Our flight landed around 9am Sunday morning. I noticed I was feeling a little sore. Could've been the fact that I was sitting for the past 8hrs, or that I was now another year closer to my 30's. Yay. After years in the making, JD and I finally made our way to Australia to visit my best friend and celebrate my 28th birthday!
Adrien and Will welcomed us with a half deflated Welcome to Australia balloon that I eagerly took. Will drove us back to their beautiful place in Bondi Junction. After briefly unpacking, we headed out to walk along the popular Bondi Beach!
We then took a bus to Watson's Bay to grab drinks at a "hotel" aka bar. Aussie's drink of choice often seems to be an Aperol Spritz, a light refreshing orangey flavored cocktail. Pitcher please!
After some drinks we grabbed a ferry across the harbor where we could see the iconic Sydney Opera House and Harbor Bridge.....all within hours of arriving to Sydney! There I was, slightly tipsy, the sun in my eyes, breeze on my face, and the widest smile as I took in the sights. Man, 28 is looking great!
That evening we went to James Squire Pub where we ordered the most delicious pumpkin pizza and of course, more drinks. The bar was smack dab between the Harbor Bridge where we could see tourists hiking over the top, and views of the Opera House to our right. Afterwards, JD and I were taken to our very first (and possibly last) cricket match. Don't get me wrong, it was so fun to be with friends drinking with a view of the city in the background. I just don't understand the game for the life of me. (Plus, someone didn't quite last the entire match) All in all, this was such an amazing day, and it was only day 1.
Super Hosts
JD and I spent a short week with Adrien and Will in Sydney so we tried to get through as much as we could. Thanks to Adrien, she was able to map everything out for us, provide great suggestions, and join us whenever she wasn't working. Will was kind enough to pick us up from the airport, and always made sure we had a cold drink in hand. Together, they are the perfect dream team.(You should be proud Albie! )
Here are some of the highlights from the week:
Sunset Dinner at Vue Bar
We were taken to Vue Bar, a cute restaurant overlooking Bondi Beach for a lovely double date. We sat outside on the terrace so that we could get a clear view of the sunset as we chatted away. The sky looked like cotton candy. We ordered the seafood platter to share, and it was honestly some of the best food I've ever had. I wish I could go back!
Bondi to Coogee Beach Walk
I highly recommend doing this fun and easy walk. JD and I took the bus to Bondi beach and then followed signs for the trail. We walked along some of the most beautiful coastal cliffs.
There many smaller beaches along the way to pop in for a swim when the weather gets too hot. It was such a clear sunny day when we went! We trekked all the way to the end in about 2 hours or so going at a leisurely pace. We stopped at the Coogee Pavilion for some much needed food and drinks. This bar overlooked Coogee Beach, so we relaxed for a bit before walking back.
On the way back we attempted to snorkel at Gordon's Bay, and then relaxed a bit at Bronte Beach. However, all of the beaches along the walk are amazing.
Drinks at Bondi Icebergs Club
When the weather wasn't cooperating one day, JD and I decided to grab lunch and drinks at the Icebergs club. This place is famous for having the infinity pool that overlooks the ocean. It is seriously breathtaking, I could sit there all day and not get tired of the view. We sat there eating our first salad in what seemed like months and people watched.
Blue Mountains Hike
Jd and I love to go hiking, we were pumped that we could take the train from Sydney to the Blue Mountains so easily! The train ride from Bondi was a long yet, relaxing 2 hours to Katoomba. We walked through the cute town and got lunch before heading to the mountains. When we arrived we were shocked to find that you could immediately see the "Three Sisters" rock formation so clearly and the vast valley surrounding it.
Since we only had a short while before we had to catch the train, we chose a quicker hike. We went in one direction to get a little closer to the Three Sisters, then back tracked and went the other way in order to find the waterfalls.
It felt like we were walking through a tropical forest. The trees were enormous and really lush, the perfect shield from the sun! We saw lizards, and flocks of cockatoos along the way.
Manly and Shelly Beach Snorkelling
Adrien was able to spend the day with us and show us around her favorite area, Manly and Shelley Beach! It was JD and I's snorkelling redemption day. The weather was perfect and the sun was beating down - the perfect day for swimming. We could see schools of tiny fish, among other larger fish swimming all around us. It's such a fun and peaceful activity, I highly recommend trying it.
After a few hours in the sun we had an amazing lunch at the Boathouse: Shelly Beach restaurant. The place had really nice vibes and great outdoor seating. I tried my very first oyster and it was actually delicious.
Sydney Opera House Drinks
After a day at the beach, we met up with many of Adrien and Will's friends at the Sydney Opera House for drinks! I felt like a casual celebrity just because the views and drinks were so nice. Living the high life for a night. Live music played, lights from the opera house poured into the night sky, and the harbor was filled with hundreds of people chatting and enjoying the evening. I took a moment to step away and just marvel at the sight. I felt so thankful in that moment for everyone in my life, and the travel I had been able to do. Being able to share the fun night with JD and Adrien was really special to me.
'Straya Day
Our last day in Sydney also happened to fall on Australia Day, where everyone gets together to celebrate. That morning after brunch, we went back to Coogee beach to relax by the ocean. We all alternated between taking refreshing dips in the water, and cooking under the sun. We grabbed lunch and drinks at the Coogee Hotel this time which I enjoyed better than the pavilion.
We continued the celebrations back at Adrien and Will's place for card games and drinks. A couple hours later we said our sad and tipsy goodbye's, and took and Uber to the airport.
I'm very thankful to Adrien and Will for coordinating fun, yet chill activities that fit into our other plans.
Other fabulous (and some of my favorite highlights) also included the following:
- Outdoor Movie night to see "Green Book" with bats flying overhead
- Evening stroll through Darling Harbor and dinner
- BBQ & Game Night ...where we tried Kangaroo! Sorry Christopher Robin. (It tasted like a less fatty steak)
-Rooftop Yoga and Swim sesh with views of the opera house
-Playing cards on the balcony with Will and Adrien
-Eating all the amazing Western foods again
-Brunch for the 1st time in ages, I ordered the rose and pistachio french toast. So good.
-Grabbing uniquely flavored ice cream at Gelatissimo
Australia is a really lovely place with great food, and amazing natural sights. If you're reading this I hope you get the chance to visit one day, just make sure to bring the SPF. THANK YOU ADRIEN AND WILL FOR YOUR HOSPITALITY XX
As always please feel free to reach out with any questions or suggestions!
Insta: genesis.ella.va
Here are other photos from the trip!
Best,
-G
#igsydney #vacay #ellava #ellavasydney #ellavaaustralia #ozlife #australia #strayaday #expatinsydney #expatinaustralia #travelblogger #femaletravelblogger #bondibeach #coogeebeach #sydney #sydneyoperahouse #harbourbridge #aperolsprtiz #threesistershike #bluemountains #vuebar