Genesis
What I've Gained From Living in Korea. (So Far)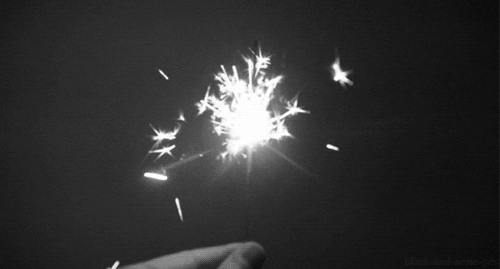 2019 is well underway, and resolutions have been made. Though I don't like to call myself a planner, I can't help envisioning what life will be like 3 months from now, 6 months, or a year from now. January was a whirlwind of a month that consisted of 3 weeks spent teaching winter camps, and then travelling to Australia for my birthday!
This past week of classes have been more lax since it's the end of the semester. Oftentimes, my mind is dwelling on the future so much, that I overlook the present moments. I miss the chance to fully reflect on my experiences. With the extra time, I have been journaling my thoughts and thinking about my intentions for 2019. (Vision board complete!) Taking time to reflect on the last 6 months of life here in Korea has been really nice too.
Here are some things that I've gained after moving to a foreign country so far.
A New Sense of Confidence
I consider myself to be a very confident person, but it takes a special kind of confidence (with a little dash of crazy) to move to completely different country without having visited first. Before moving, I would toss and turn thinking about nonexistent what if's scenarios, and how I would be able to manage those abroad. After arriving in Korea, I would feel anxious while taking the bus, praying I wouldn't get lost. Everywhere I went I was hyper-aware of people, places and things preparing for fight or flight. Even with a basic knowledge of the language sometimes I'd find myself too scared to ask for something or practice speaking.
I am shocked at how comfortable I have become living here. Now I happily flaunt my broken Korean and find myself trying to make extra conversation with people here. There are still a few times where communication just fails, and to that I just laugh. After getting lost a couple times, It is no longer a worry for me as I know how to ask for help, and can navigate the public transport a lot better.
The Art of Enjoying Life
I felt like I was getting stuck in my ways back home, which I now realize is just a frame of mind that needed shifting. Here? I feel like I'm back in college sometimes, only because now if someone asks Jd and I to go out for dinner or drinks on a Tuesday, we are more likely to say yes. Crazy I know. I still have my moments though. (Please note the statements above do not apply to the winter season.)
There are so many fun things to see in Seoul. I definitely find myself saying yes to more opportunities here. Back home, I would always give the excuse that I was too tired from work or stressed out to do anything. Again, though it happens sometimes, I've learned that sometimes making the decision to see friends, actually makes me feel better.
Special Bonds with my Students
I can remember how awkward things were between my students and I at the start of the semester. My students were very shy, and would rarely ask questions. Many times they would bypass me, and ask my co-teacher for help which is understandable.
Now 6 months in, my students give me BTS pictures, ask me about my boyfriend, and eagerly show me their new haircuts or ear piercings. The students crack jokes with me, and try to help with my Korean. We even have secret handshakes. I am proud of how confident they've become with speaking English in the classroom. They will shout their best Konglish at me with no hesitation, because they are excited about communicating with me, and I love that.
An Appreciation for Friendships, Old & New
The friends I've made during this short time is something that I'm very grateful for. They are what have helped make this move, one of the best experiences yet! We all arrived at orientation together, shy, and scared for what was to come. The fact that we're going through the new experiences together, brings us closer. Everyone here is going through the same emotional roller coaster, and just looking to have fun and explore our new home. It's great that everyone is from all over the globe so we have fun learning about each other's home countries.
As my former girl scout leader made us sing, make new friends, but keep the old. Being away from home also helped me appreciate my wonderful friends back home! (Not that I didn't before) I try to do my best to keep in touch with my friends as often as I can. I miss all of the fun times, but look forward to sharing stories once I return. True friendships will withstand any distance or time lapse.
A Clearer Understanding of Myself
After living here in Korea, I have become a lot clearer on what it is important to me, and what brings me joy. I am a little clearer on what I'd like to be doing career wise once I'm back home, and also know what I wouldn't like to be doing. Comparing my current lifestyle with the one back home helps me get a sense of the bigger picture. For instance, as of now, I know I want to remain a teacher in some capacity, but not necessarily in a school. Family is very important to me, so I'd like to remain close and be able to see them more often. When I return I'll be looking for something that brings great work-life balance. I'll also be looking to work doing something I love instead of working for the sake of money. Living abroad has shown me what I currently value. In turn, this is helping reshape some values I have that I want to stick more closely to.
Improved Korean Language and Communication Skills
Though I'm nowhere near fluent, I have picked up on a lot of basic Korean very quickly. Jd and I always ask people to repeat themselves so we can remember the Korean words they use. I know enough to get around, ask for basic things, and make light conversation. This has really helped my relationship building with co-workers.
Making friends from all over has also helped me improve my communication skills.
New Perspectives
Lastly, aside from gaining a better perspective of myself, I've gained a better perspective of the world around me. As cliche as it is, it's true! I see glimpses of the world through my student's eyes. I learn to see my country in new ways through my friend's eyes who live outside the U.S. There is no right or wrong way to live your life. I've become more patient and less judgemental by living here which I'm grateful for.
Thank you for following my journey! If you're reading this, I hope you have a moment to reflect on the last few months, and use what you've gained to shape the next few months.
Feel free to share this post, and give any feedback.
You can follow me on insta at greyes09 for more adventures!
Let's work together, connect with me on Linkedin!
Best,
Genesis