Genesis
It's October 3rd: Korean Farm Harvest Experience
Yesterday was no average Wednesday. Not only was it Wednesday, but it just so happened to be Wednesday October 3rd. If you have no idea why this matters, after reading this post go on Netflix and watch Mean Girls immediately. Like, immediately.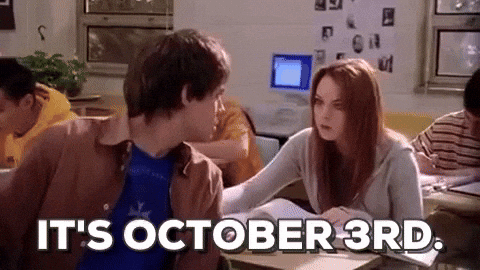 Brief History
Many people rejoiced as yesterday was also the Korean National Foundation Day or Gaecheonjeol (개천절). This public holiday observes the founding of the Korean nation in 2333 B.C. Many people commemorate the legendary god-king Dangun for the formation of the first Korean state, Gojoseon.
The streets were proudly lined with Taegukgi, the Korean flag.
I wanted to take advantage of the day off from work, so JD and I ventured outside of Seoul for some adventure in the countryside.
We took a long train ride to Yongmun station where our lovely guide picked us up to take us to the farm! It was so serene seeing all of the nature and farm fields after being in the city for so long.
As we arrived at the farm, we met a group of other travellers eager to get their hands dirty as well. The day was filled with so many activities.
Making Injeolmi (인절미)
First we tried our hand at making a popular glutinous rice snack called Injeolmi,which is a class of tteok, or rice cake. We took turns pounding a mound of boiled rice the traditional way, with a wooden hammer. The rice was surprisingly hard to pound and took a while before we got it to the right consistency. Afterwards the host covered the rice with a powder known as Gomul, a fine powder made of dried soybeans.
Injeolmi is not only a popular snack but also is considered a high quality class of rice cake, used for janchi (잔치) feast or special occasions) in Korea. This snack is easily digested and nutritious. The finished product was cut into pieces and we enjoyed a tasty warm snack.
Harvesting Sweet Potatoes
We walked a short distance to the crop fields and each took turns harvesting sweet potatoes. We got to keep the produce we harvested which was a nice surprise! The Yangpyeong region where the farm is located has a slogan that roughly translates to "Clean Water Yangpyeong" There is a ban for using pesticides on the farms in the region therefore, all of the produce is expected to be very fresh and clean.
Farm Fresh Dining
After working on the farm we sat down for a healthy picnic table style meal and chatted with new acquaintances. Many of the Korean dishes are heavily meat based so as a former-vegan I opted for an all veggie lunch. What was nice is that this meal included the stems and leaves from the sweet potatoes we had just harvested. My plate was filled with bean sprouts, rice, potatoes and sweet potato stems, kimchi green pumpkin, and a salad that included Dotori-muk (도토리묵), acorn jelly. So good!
Bare-handed Trout Fishing!
I don't have the best track record when it comes to fishing. In fact, there is no record because I never manage to catch anything. Even with the help of bait I would break the line or catch seaweed. Who knew that the trick to catching trout was to catch it with my bare hands! Okay, so they weren't the toughest to catch and "mysteriously" appeared in the stream while we were eating lunch. Still, it was a unique experience I won't soon forget. Could you tell I was nervous?
This girl was not phased one bit by the freezing stream waters and it didn't take long before she caught one!
Rice Straw Rope Making
Next, it was time to get crafty and make ropes using the rice stalks. The woman briefly demoed the process and it looked easy enough. She took a small bunch and split the bunch into two smaller strands, using her foot to hold it steady, she then put both bunches in her palm and used the other hand to press and twirl the stalks.
JD got the hang of it rather quickly, while I needed to practice some patience. When we finished the host was eager to have a tug-of-war match. It turns out that historically it was common for villages that weren't doing so well to host these matches with rice ropes as it was a way to pray for a good and plentiful harvest.
Peanut Harvesting
I had no idea peanuts grew in the soil and actually looked like the peanuts you get in the circus, but they do!
Gotta say, that without loads of salt they didn't taste all that great.
Cheers to a Fresh Catch
It was time to celebrate the wonderful weather and the day's catch. We drank local makgeolli, a rice wine, and snacked on the freshly caught trout.
Wish Making for Lunar New Year
While we were snacking, we were given a small piece of wood and markers to write our hopes for the year or share some positivity with the farm. We hung them out on the bridge above the stream. The farm will then collect all the hopes and wishes and hold a bonfire ceremony during the lunar new year so that they come true!
Chasin' Waterfalls...Literally
A bus drove us a few minutes outside the farm to a hiking trail. We had to split into groups as the bus couldn't fit everyone. Due to scheduling constraints JD and I only had about 15 minutes to explore the trails and find the waterfall. We were told to not attempt to hike to the falls, and of course we then proceeded to start running towards the waterfall. Turns out we were focused on hurrying that we passed it! It was more of a waterhole, but still beautiful. Apparently many people come here to take a dip in the cool water.
We took a minute to be present in nature by stopping for this photo! I'm smiling but certainly sweating here.
Dreamy Cafe
Lastly, our guide picked us up from the trail to take us to the long anticipated Dreamy Cafe! Aptly named, this was the dreamiest place I've seen so far, as far as cafe's go! My next blog will feature this amazing place!
All in all, yesterday was SO FETCH.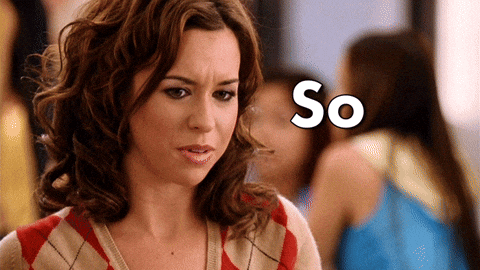 As always thanks so much for following my adventures! Stay tuned!
- G
#meangirlsday #october3rd #nationalfoundationday #koreafarmharvest #koreaagriculture #ellavasouthkorea #farmexperience #agrotourism #sofetch #onwednesdayswewearpink #fallharvest #harvestseason #fallinsouthkorea #troutfishing #ricecake #ricefields #yangpyeongsouthkorea #yongmunstationkorea #dreamycafe #cameracafe #dreamycafekorea