Genesis
South Korea: Officially Seoul Bound!
안녕하세요! (Hello!)
I'm going to Seoul!
YES. You are reading this correctly, in about 4 weeks I'll be uprooting my comfortable suburban life and moving to the other side of the world. SAY WHAT?
Mid-August I'm jumping on a plane to South Korea to work as an English teacher for one year in Seoul. My official contract arrived yesterday so I'm on a fast moving train from here on out. I'll have a 10 day orientation in Daegu once I arrive to help me get acquainted with other teachers, and take crash courses in Korean culture and Teaching 101. (At least I hope!)
I worked with CIEE to get my application squared away and processed with EPIK (English Program in Korea). Placement in Seoul is extremely competitive and so I was pleasantly surprised when I found out I got my 1st choice!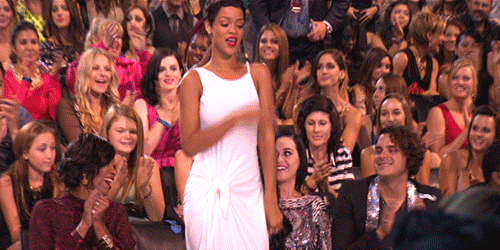 How did I get here?
Nope, this is not a quarter-life crisis. After living in Germany as a child (Army Brat shout out!) and travelling often, I made a promise to myself that I would live abroad again as an adult. I honestly didn't care where it was so long as it was outside the U.S. It wasn't until I met a Canadian girl in the Galapagos in 2016 that I got South Korea specifically on my mind. She had just returned from teaching English there and I was instantly fascinated. I never thought of all places that South Korea would be a popular destination. My lack of understanding and judgement really propelled me to do more research on the country and culture there when I returned home. After a few Google searches I became instantly hooked. WTF why wouldn't people go there? I felt especially ridiculous because then I remembered that my housemate in college was from Seoul as was my supervisor at a previous job. They were both amazing people whom I enjoyed being around and I realized I wanted to learn more about where they came from.
Why now?
As they say if not now when? I had the opportunity to teach English abroad in China after graduating college and I convinced myself that it wasn't the right time. I had to find a more stable job (whatever that means) to cover the impending student loans. Fast forward three years and I realize that time is slipping and that I've become one of those people that talks about my dreams and complains about my current situation without doing anything about it. Ew.
My bf finally encouraged me to just go for it. Newsflash, it's never going to feel like the "perfect" time to start something new. This is what caused me to push things off for so long. So finally I became TEFL (teaching English as a foreign language) certified this past December.
If all these things weren't reason enough to go, let's talk the obvious perks of going.
-Immersion into a vastly different culture and language
-Personal growth opporunities
-Meeting people from all over the world
-It's a paid gig
-Round trip flight reimbursement
-Accommodation is covered through the employer
-Close proximity to Japan, China, etc.
-Kpop, Kdramas, Korean BBQ, Soju, Kitty cafe's etc. etc.
The absolute best part of this new journey is that my bf is joining me on this adventure of a lifetime! I couldn't be more excited for us.
I'll be posting our adventures and misadventures on this blog to keep our family and friends informed. Feel free to subscribe to keep up with the latest happenings!
Thanks for joining us on this journey!
- G
Photo credit for the photos of South Korea: https://unsplash.com/
#ciee #epik #seoul #southkorea #travel #abroad #adventure #explore #new #discover #liveabroad #exppatabroad #expat #newdestination #lifechanging #korea #korean #hangul #movingabroad #goabroad #blog #epikenglishteacher #teachinkorea #teachabroad #teachenglishabroad #tefl #cieetefl #sk #travelmore #epikteacher #smoe #moe #citylife #urbanlife #coupleswhotravel #couplegoals #travelgoals #goals #미국사람 #미국블로그 #영어교사 #서울 #서울의미국인 #여행 #여성여행 #새친구