Genesis
Oh Canada: #MDW at the Falls
Bienvenue au Canada!
Though I had visited the falls once before, I was especially excited to be back this time to have a girl's weekend at the falls with my mom. Memorial Day Weekend was the perfect opportunity!
We hit the road Friday afternoon and decided to stay in Syracuse for the night to split the drive. Although, it is totally doable to arrive in one day. Just before arriving to the Canadian border we stopped at a rest stop which just so happened to have a Niagara Falls Information Center. A sucker for convenience we decided to book everything for our trip right then and there. It was my mom's first visit to the falls so we made sure to check every touristy option off the list.
After a surprisingly brief idle on Rainbow Bridge just before the Canadian border we had arrived. Oh Canada!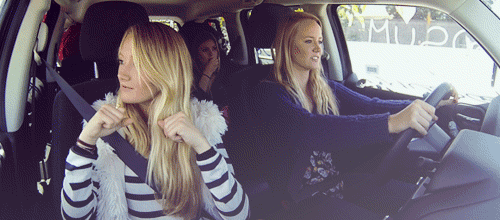 Below is a list of activities we did and a snapshot into our amazing weekend!
Saturday - Grab dinner and drinks at the Hard Rock Cafe
- Visit Niagara Brewing Co. for drinks on their roof deck to people watch and chat. (Try their Honeymoon Peach Radler!)
- Evening stroll throughout the town
- See Niagara Falls illuminated at night and catch fireworks over the falls! (Fireworks typically start at 10pm on Friday's and Sunday's and more during holidays.) Sunday
- Maid of the Mist boat tour
- Cave of the Winds: Get up close and personal to the falls!
- Explore Niagara Falls State Park
- Visit the Niagara natural whirlpool located in Niagara Gorge
- Dinner at the Skylon Tower (Offering the best views!)
- Lost money at the Casino on Game of Thrones slots Monday
- Drive back home!
Cheers!
-G
Check out other photos below!:
#Travel #MDW #OhCanada #Niagara #NiagaraFalls #Weekend #CaveoftheWinds #MaidoftheMist #Falls #Canada #Ontario #Drink #Food #Nature #Natural #Vacation #MemorialDay